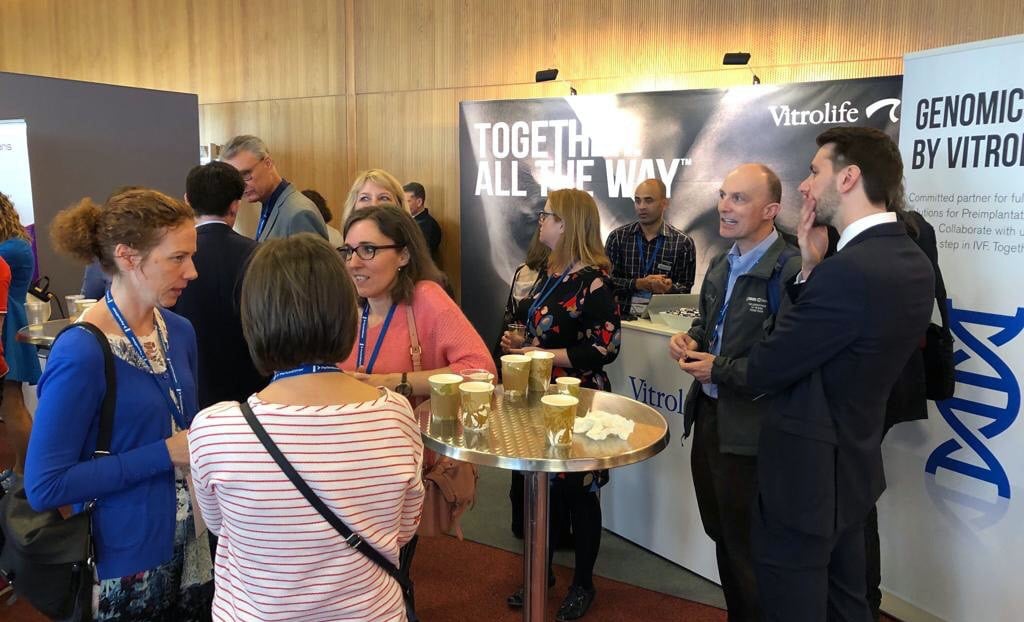 Introducing Vitrolife genomics at PGDIS 2019
The International Society for Preimplantation Genetic Diagnosis (PGDIS) was formed in the early 1990s by a group of clinicians and scientists attending the inaugural meeting in Chicago, based in the historic Drake Hotel, and organised by the late Yury Verlinksy and colleagues, who was one of the pioneers of preimplantation genetic diagnosis, recently renamed preimplantation genetic testing (PGT). Last year, I became President of the Society and have been very involved in organising the 18th, now annual, meeting in Geneva, Switzerland. The meeting attracted about 350 attendees from 45 countries including nearly 40 from Russia.
This was an important first opportunity for the newly formed Vitrolife genomics team (who turned up in force!) to meet many of our customers for SNP genotyping and karyomapping for diagnosis of monogenic disease (PGT-M) and next generation sequencing (NGS) based chromosome copy number analysis for detection of aneuploidy (PGT-A).